Microsoft's first Android phone, the surface duo is set to go on sale on September 10 with review units currently in the hands of press.
The Surface Duo is set to the go on sale for 1399 this is more than other premium phones like iPhone 11 Pro and the Samsung Note 20 ultra but the price might be justified.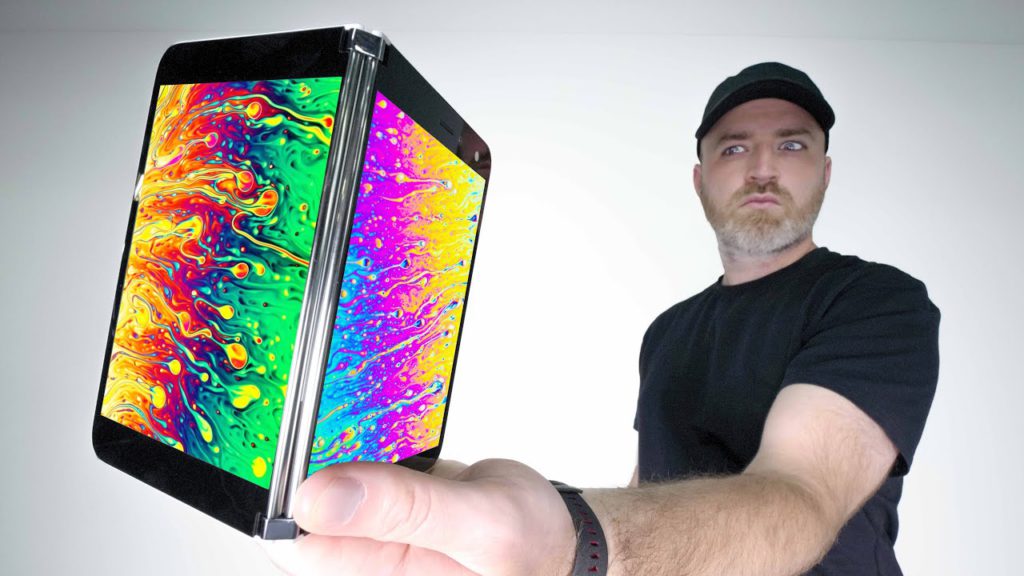 First, it's a dual-screen device. Microsoft described the phone as "a major new form factor," in a blog post. It is essentially a folding tablet, which is also a phone. Each of the Surface Duo's two screens are 5.6-inch displays that combine into a tablet-like 8.1-inch display when unfolded. It has a single camera that supports recording 4K video. One big caveat with the design is the large vessels reminiscing of 2015. The hinge is reportedly very strong and holds the device at any angle.
This device is more a of showcase for Microsoft but it might create a market for devices that are extremely portable while allowing for productivity to thrive.
Also LOL @ the Surface Duo being only slightly thicker than the Note 20 Ultra's camera bump pic.twitter.com/Ok0kKXBsM1

— Marques Brownlee (@MKBHD) August 29, 2020